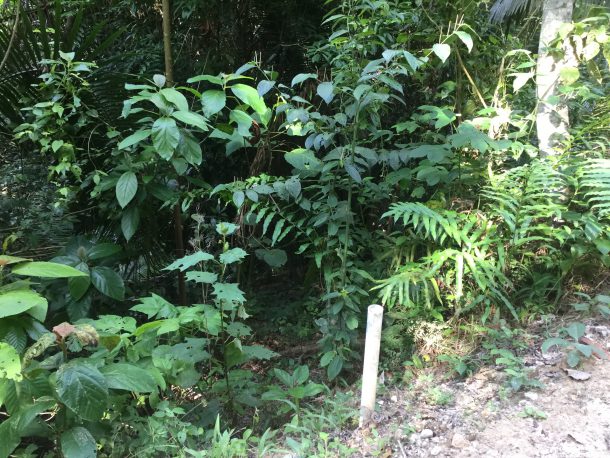 Simple mathematics. Take advantage of our exceptional pricing. Our lot prices are lower than the more established Caribbean destinations. Why pay US$159,000 for a postage stamp-sized lot in Costa Rica when you can buy a 0.32-acre* lot in Better in Belize for US$22,000* (*lot sizes and prices subject to change without notice)? Invest today; increase the return on your investment tomorrow.
Reap the benefits of a lower cost of living. If you are skittish about the global economic downturn, buy at Better in Belize and reap the benefits of a lower cost of living. If you're from America, can increase your purchasing power in Belize. Canadians, take note. There are no furnaces in Belize.
Capitalize on an immediate lifestyle change. If you're tired of ice, snow, traffic jams and congestion, we provide a warm, uncongested alternative.
Enjoy the healthy benefits of our fresh rainforest air.
Green is the way of the future.
Superior retirement and residency packages. It is reported that Belize offers one of the best residency and retirement packages in the world, with many tax advantages.
Only 30 (or so) of our 128 lots are still available. The time to act is limited. Once they're gone, they're gone.
Our world is changing. If you're concerned about future food sources and water supply, banish the thought. At Better in Belize, we are blessed with a year-round growing season and gardens offer a bounty of fruits and veggies… year round. Plant your own or partake of our community organic gardens. Enjoy the fruits of your labour.
Lifestyle choices. We offer a community with lifestyle – and fellowship – at its very heart and core. If you're into a community of eco-minded neighbours who love bird watching, kayaking, canoeing, hiking, horseback riding, nature trekking, shared camaraderie, pot luck barbeques and more, you won't find a more appealing community than Better in Belize.
Reserve your lot today… with a US$500 refundable (less bank charges/wiring fees) deposit. Like life, opportunities are finite. Don't miss out on a great opportunity to buy a lot… and lifestyle… at Better in Belize Ecovillage. Reserve your lot today! Call us now at 1-877-836-2756 (toll-free from North America): 011-501-824-0550; or email us.