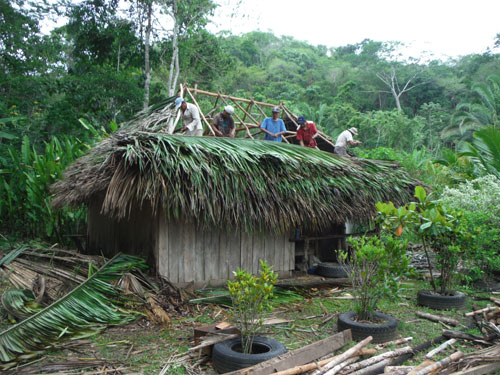 Eco building in Belize isn't a new thing. It's a way of life for the locals. They have so much to teach us in living frugally. In exchange for these gifts, we try to extend a hand bearing gifts of our own.
We Provide Jobs To Locals
Hard-working, positive, near, skillful and affordable; our local workers are the muscle behind Better in Belize. We put effort in taking care of them and it shows. In turn, they have employment in a place where it is hard to find jobs.
Let There Be Light: D-Lights
We've invested in oodles of solar powered multi-purpose lights. We give them to our local neighbors outside the EcoVillage. Living so far off the grid, it is an advantage to have light into the late hours of the night for cooking and homework. They can get more out of their day now.
Holiday Barbeques
"Come one, come all" we say. We mustn't forget the people who are the strongarm of the community.
Local Sponsorships
We invest in not only our community, but the surrounding greater one as well. You'll see our support in many local events; and many unseen.
Carnival Group
Soccer Team Sponsorship
Lions Club
Placencia Lobster Fest
Belize Zoo
Rosita Arvigo Bush Camp
Wildtracks: Primate & Manatee Rescue and Rehabilitation
Social Employment Supporting Our Neighbors and the Local Economy