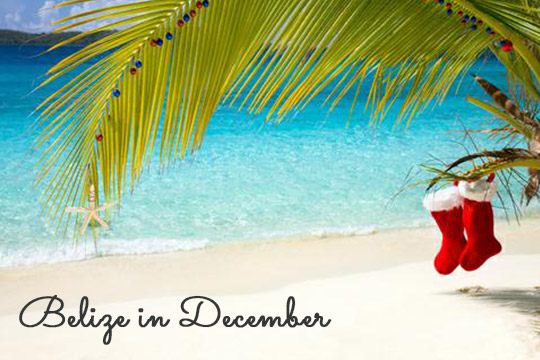 Cool tropical weather! Definitely, no snow or freezing temperatures here! December in Belize is one of the best times of the year, as our "winter" weather is just perfect for a cool comfortable Christmas yet warm enough for a refreshing dip in the river at Better in Belize. The monthly temperature in Belize for December averages around 75°F with lows of about 71°F and highs of about 80°F.
December is not just about the weather but about the spirit of the festive season, the decorations, celebrations, and of course the food . . . if you take a drive around the country you're likely to see houses, public parks and businesses decorated with colorful lights and decorations. Activities are held county wide, where food, drinks and music can be found, definitely never a dull moment this month.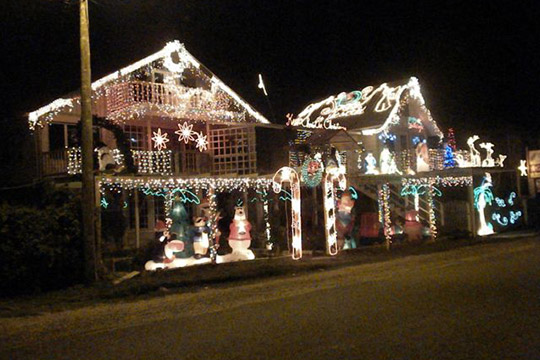 Traditions are carried on by Belizeans, December is no exception. Christmas in Belize is known for all the delicious foods; because Belize is a multi-cultural country the food selections are even more diverse, from the Mestizo's tamales to the Creole black fruit cake and not to forget the local wines, made from cashews, or black berries. In keeping with traditions and sharing the culture of Belize, we have a treat for you… one of Belize's favorite and must have Christmas dessert recipe.
Black Fruit Cake
Ingredients:
2lb (all purpose) flour
1lb butter
3lb brown sugar (set aside 1lb for stewing fruit)
1 pt. stout
1/2 pt. caramel coloring (black coloring)
1 qt. rum
*mixed fruits (depending on how much you prefer in your cake – about 2lb)
1lb pecans/walnuts
8 eggs
1tsp. baking powder
1tsp allspice
1tsp nutmeg
Directions:
*presoak fruits in rum and sugar for at least 2 week prior to making the cake. Put aside a little flour to flour the fruits before adding to batter. This keeps fruits from settling at the bottom of the cake.
Cream butter and sugar until light and fluffy. Add eggs one at a time, beating constantly. Add flour, baking powder and spices into the butter, sugar and eggs mix with a spoon. Then add stout and coloring to the mixture. Beat for about 4 minutes at high speed. In a separate dish pour the rum off the fruits. (The rum should be kept to add to the finished cake after cooling) Flour fruits and add to the batter.
Heat oven to 300ºF. While the oven is heating just let batter "settle" a while. Line baking pan with aluminum foil or wax paper. Grease lightly with butter. Spoon batter evenly into the buttered pan about 3/4 full. Bake in slow oven for about 3 hours. Insert toothpick in center and it should come out clean when done.
When cake is completely cool sprinkle rum all over. The cake can also be garnished with cherries and walnuts.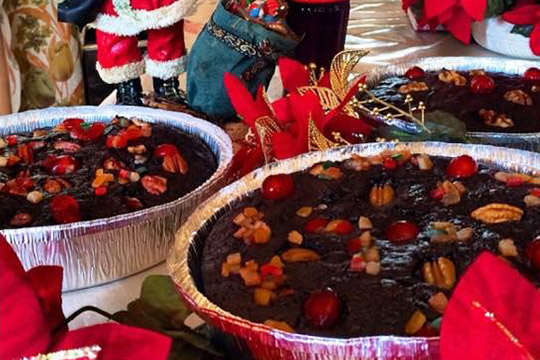 Contact us today to book your December getaway at Better in Belize.