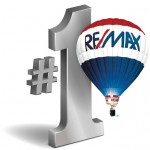 Your Better in Belize property purchase will be handled with professionalism and integrity, backed up by our simple and transparent purchasing process. We offer fee simple ownership with fully titled lots. Our Belize lots are affordable. Many people looking for affordable real estate in Belize come to our ecovillage. Many people looking for green living in Belize have discovered us. Word is getting out. The time to buy real estate in Belize is now. The place to buy is Better in Belize Ecovillage. Like other Central American countries have already experienced, Belize real estate prices are starting to escalate. Better in Belize lots remain affordable. Email us if you have any questions about how to buy property in our Belize ecovillage. Candee or Veronica will get back to you promptly. In a hurry? Call us toll-free from North America: 1-877-836-2756.
BACKED BY RE/MAX
Better in Belize Ecovillage is listed exclusively with RE/MAX Belize Property Center in San Ignacio, Belize. Your Belize lot purchase is handled by a team of solid professionals with extensive experience with the RE/MAX franchise in Belize and North America.
Step One: Reserve Your Lot Online
1. Choose your lot* from our selection of Rainforest; Hill Top; Mayan Circle; Ridge View, Water Front, Multi-Unit, and Commercial Lots.
2. Reserve your lot with a refundable $US500 deposit (less bank charges/wiring fees). The deposit secures your lot for 30 days or until you visit Better in Belize, in person, whichever comes first.
* You may change lots after the initial reservation. Certain conditions apply.
Step Two: Proceed with Your Lot Purchase
3. Proceed with your lot purchase, without visiting, or plan a trip to Belize to view your lot.
4. Visit our Belize Ecovillage to "walk your lot" and explore our community.
5. Decide if you'd like to proceed with your lot purchase.
6. Change lots if you so choose.
7. Proceed with your Better in Belize lot purchase.
If you decide you don't want to buy a Better in Belize lot, your US$500 reservation deposit, less bank charges/wiring fee, is refunded to you.
Contact Us
Belize: (501) 824-0550
Toll free from North America: 1-877-836-2756
Email: [email protected]
Jump to our Contact Page