Find out why Belize is for the birds! With over 603 species of birds in Belize, Belize is truly a birder's paradise! Recent sightings of Better in Belize birds include Black-Cowled Oriole; Collared Aracari; Gartered Trogon; Pale-Billed Woodpecker; Red-throated Ant Tanager; Slaty-Tailed Trogon; Turkey Vulture; and Yellow-Faced Grassquit. If you're a bird-watcher, your pulse has just quickened.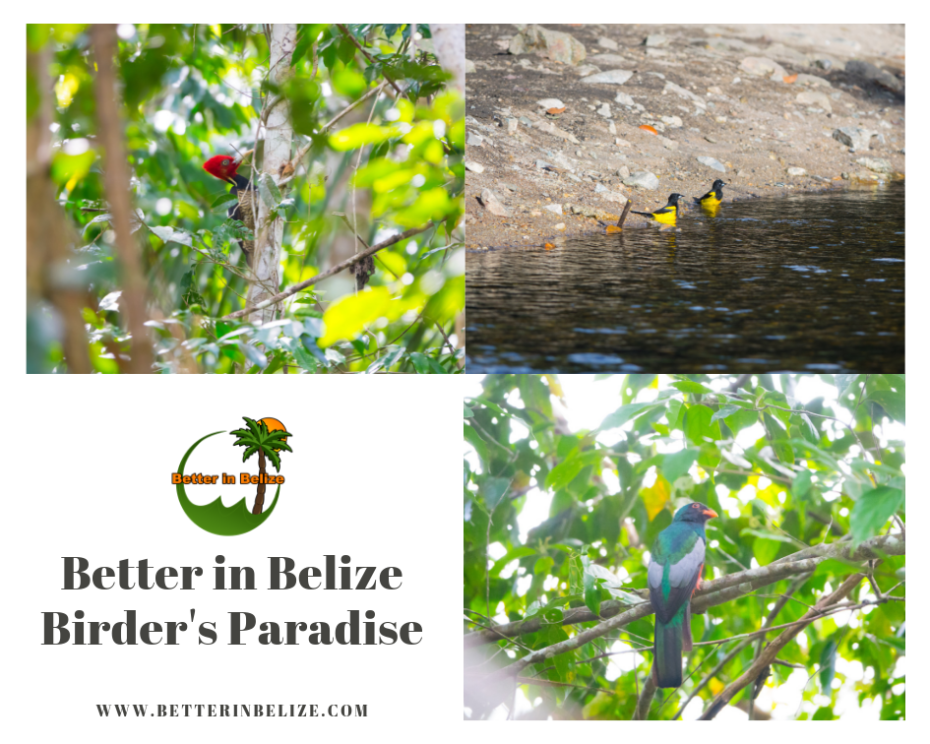 Our 130-acre eco-village in the foothills of the Maya Mountains in Belize is home to exotic birds with colourful plumage. Visit us this summer – a great time to birdwatch in Belize! We've got some sweet summer specials to tweet about! Find out more – call us at 1-877-836-2756.

Belize may be for the birds, but Belize real estate is not! Watch the YouTube video below to learn more and get ready to skyrocket in popularity as you welcome your friends and family to your Belize home in paradise!