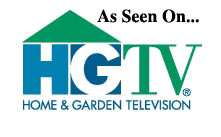 "House Hunters International Off the Grid" visited Better in Belize in the Macal River Valley in Western Belize, helping a son find the perfect eco home in Belize for his parents, a busy physician and nurse from Canada.
Cast of Characters:
Dr. Francesco A. and his wife, Mari
Westin, Francesco and Mari's son
Alicia, Westin's girlfriend
Steve, Belize Realtor
Jorge, Better in Belize Builder
The showstopper first scene begins by showing Westin and Alicia at the waterfalls across from Better in Belize. Wes says: "I can't believe this could be my parents' backyard!"
Then, we make our way from Belize to Canada, showing Francesco and Mari in their home in Canada, chatting about how they are entrusting their son with $200,000 to find them a home in Belize.
As a medical doctor and registered nurse with a busy medical practice, they face a gruelling work schedule and a lot of challenges. Spending 3 days on a family vacation in Belize convinced Francesco and Mari that they could minimize their footprint by living at Better in Belize on Vaca Lake.
Seated outdoors, basking in the Belize sunshine, Wes and Alicia are introduced to their Belize realtor. He asks them pointed questions about their Belize real estate needs and drills down to what is really important for Wes's parents. They are seeking a Belize home that offers a simple-to-maintain structure, creative living space, isolated and private location, featuring 2 to 3 bedrooms. The deal breaker? It absolutely has to be eco-friendly. Hopping into the Kubota golf cart, Wes and Alicia set out to ramble through the community.
Pictures of San Ignacio, a town about 45 minutes from Better in Belize, are shown including the San Ignacio Farmers' Market, the largest market in Belize.
As Steve, Wes and Alicia trundle along the 6½ miles of roads that meander through this 130-acre village in Belize, the audience gets to glimpse the beauty and splendor of the Belize rainforest.
Throughout the video, colorful Belize birds and wildlife flash on the screen – from the brilliant Scarlet Macaw through to the tapir, Belize's national animal.
As Steve rolls the golf cart to a stop in front of Haus Neptune, a waterfront home at Better in Belize, the audience is treated to the sweeping views of Belize's Macal River Valley. The House Hunters International crew deployed drones to shoot this spectacular footage of the Macal River and Vaca Lake.
Haus Neptune is a 2-bedroom/plus loft, 2-bath concrete home located on a waterfront lot on Riverside Drive in Better in Belize. Within striking distance to the pristine waterfalls on the other side of Vaca Lake, this house offers a great location with easy access to hiking trails, water sports, and water activities.
Wes and Alicia exclaim: "What a view!" and "Awesome!"
The features of this Belize waterfront home that Wes and Alicia really loved? The secluded location, stunning views of the Macal River valley from the front verandah, the solar energy, the hand-crafted kitchen shelves made of Belizean hardwood and the unique bathroom featuring polished river stones used in the bathroom.
Putting along to their second Better in Belize home option, they navigate their way from Riverview Drive to the junction of Forest Hill Drive and Parrot's Cove. Steve knows that he has found Westin's mother a one-of-a-kind home as he invites Wes and Alicia to view a 2-bedroom, 1-bath earth bag home priced at US$180,000. Steve speaks about the advantages of earth bag home building in Belize, citing the thermal influences of cooling and heating. The features of this Belize earth bag home include its secluded location, compost toilet, walls made of bush sticks which are indigenous to Belize, built-in furniture, recycled rainwater, creative décor using bottles and a backyard tree house!
As they head onto the rope swing bridge from the home to the tree house, Steve calls out "Har, walk the plank!" Wes thinks the tree house is very cool with a great jungle view that his parents will love and he is very pleased with the eco-friendly features of this Belize earth bag home at a price point that he calls "unbelievable".
With Wes and his girlfriend acting as proxies for his parents, Wes knows that he has to honor his mom's vision of a home that reflects their personality while taking into account his dad's words "One has to be aware of one's impact on one's environment."
But, Steve still has one more house lined up for Wes and Alicia to view in this Belize community. Putting the golf cart into gear, the trio head towards the Mayan Circle. Steve invites them to view "Treetops", a 3-bedroom, 1-bath cabin priced at US$119,000. Alicia and Wes really like the price of this simple Belize cabin. The location, close to the Better in Belize community gardens, is a real plus to them. Coming in well under the $200,000 budget assigned to them, they know there would be wiggle room for his parents to make some renovations or add some creative finishing touches to this Belize home. They also like the eat-in kitchen, low-flush eco-toilet, beautiful tiles, solar energy and rainwater catchment in this eco-friendly Belize home.
With Mari concerned that "the interrelationship in nature can so quickly pass you by", they believe that living off the grid in Belize will be very satisfying.
What Better in Belize home will they choose? Tune into HGTV to find out!
If you missed the Better in Belize "House Hunters Off the Grid" Episode from HGTV, go to this YouTube link. You will need to pay for it at this point. Also, if you are viewing from Canada, you will need to use a VPN service and then the cost to get the video is $1.99.
You can also purchase it on itunes!