Easter is the single longest public and bank holiday in Belize and the most enjoyable one as locals and visitors alike flock to the beaches and rivers to enjoy the warm tropical weather and cool refreshing waters for which Belize is known and loved. While the weather plays a key role in this four-day holiday, there is a lot more to Easter in Belize. Here are just some of the highlights you can expect while visiting Belize for Easter, but rest assured there is much more happening in this little jewel.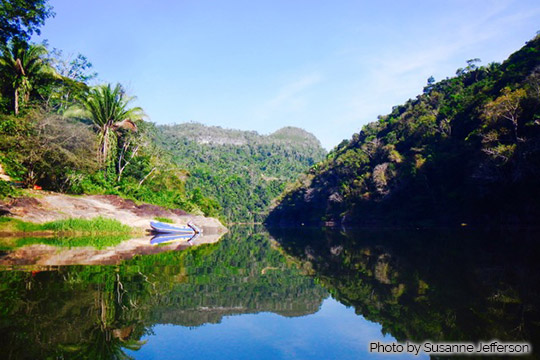 With over 80 percent of Belize's population being Christian there are numerous events held to celebrate the meaning of Easter. For those visiting for the first time during the Easter weekend, Good Friday is considered one of the most holy days and on this day most, if not all stores, restaurants and businesses around the country are closed for the day. So be sure to stock up on your daily needs on the Thursday before Good Friday. Not many people travel on this day due to traditional and religious beliefs making this day one of the most peaceful days in Belize. Families normally stay at home watching old religious programs or listening to religious music.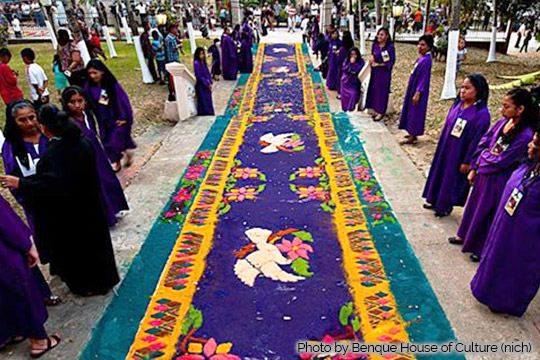 One highlight to look forward to is the Alfombras de Aserrin (sawdust carpets) and re-enactment of the Via Crucifix held in Benque Viejo Del Carmen, only 30 minutes from Better in Belize EcoVillage. People gather early in the morning to decorate the main streets with pre-planned artwork made from colorful sawdust. Be sure to join in as visitors are welcome to help in this colorful street display, all in preparation for the re-enactment of the crucifixion and procession held in the evening. Definitely something to see during your trip to Belize.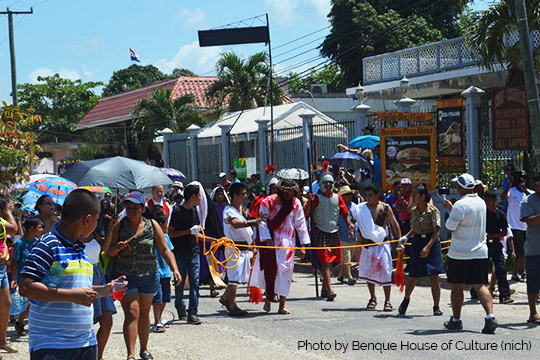 Holy Saturday in Belize. Ask any local and you are sure to hear that the annual Holy Saturday Cross-Country Cycling Classic is a must-see. This 140-mile bicycle race dates back to 1928 where riders, both local and international, race from Belize City to San Ignacio and back in hopes of taking home the 1st prize trophy and bragging rights of being Belize's #1 rider. People line the streets and highways in anticipation of getting a glimpse of riders as they speed by. The race kicks off from Belize City at 5 am and finishes off at the Marion Jones Complex around 2-3 pm in the evening with the award ceremony. San Ignacio comes alive since many gather in the streets to watch and cheer as the race passes through the town and, after the race has passed, head to the Easter Fair or the riverside where music, food and entertainment can be enjoyed.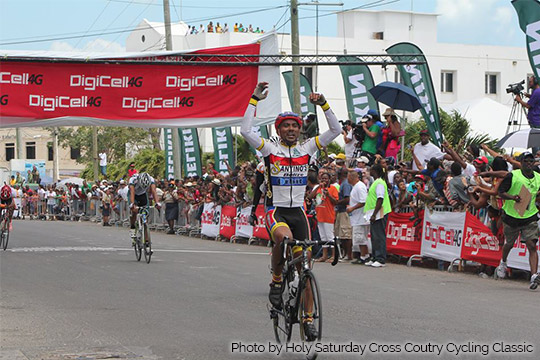 Easter Sunday is a time when Christians celebrate the resurrection of Christ; masses are held all over the country and all are welcome. After mass, families gather to enjoy traditional meals including one of the popular shared dishes of fish and cross buns. Check out our upcoming Facebook post for a delicious cross bun recipe. Kids have fun with the Easter egg hunts held in most areas of the country. The municipal fairs are still on-going, and people gather at the beaches and riversides with families and friends for a relaxing and fun day.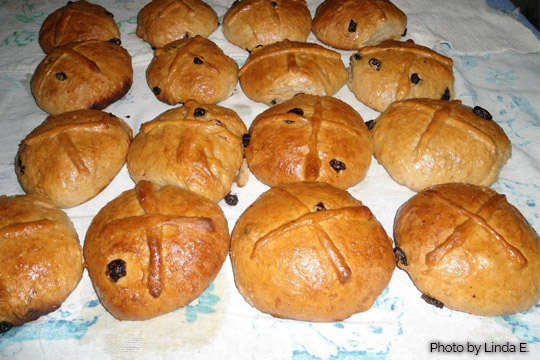 Easter Monday, is the winding down from the weekend events as folks traveling start packing up and heading home in preparation for work the next day. However, there is still lots to see on this day including the annual horserace and fair held in Burrell Boom village.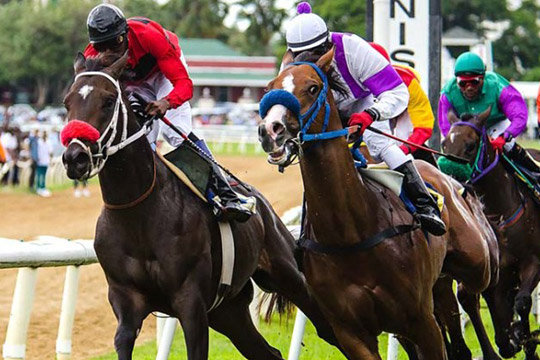 With so much to see, taste, and enjoy, there is no doubt why Belize is one of the best destinations for an Easter vacation. Book your visit to Better in Belize EcoVillage this Easter where you can enjoy our magnificent 130-acre tropical rainforest. Set out on an unforgettable adventure on a jungle pontoon boat along a 5-mile lake while you stop to discover and explore 3 spectacular waterfalls! The Better in Belize Easter Bunny has come early this year. Special discounts apply if you book before April 21, 2017. Contact us today to find out about our vacation rentals.
* Photos are not the property of Better in Belize, copyrights to photographers.