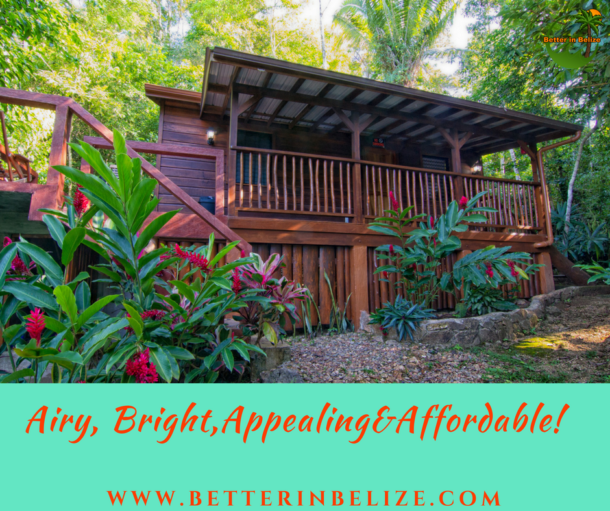 "Tree Tops" is a cozy, 3-bedroom Belize vacation rental located on a 5-mile panoramic lake in the foothills of the spectacular Maya Mountains in Belize. Set in a 130-acre magical eco-community, this is the perfect place to stay in Belize. Kickstart your jungle adventures in our warm and welcoming Belize vacation rental!
Activities on site or close to our vacation home in Belize include birdwatching, bonfires and singalongs, caving, hiking, horseback riding, international sculpture garden, jungle waterfalls pontoon boat tour (check out the video!), touring Mayan sites, tubing and more! Your summer vacation in Belize is gonna rock!!
Take advantage of our "Vacation Home in Belize Summer Special" and book your vacation in Belize today! Call 1-877-836-2756 or email [email protected].
SUMMARY:
Belize Vacation Rental: Cozy Off-Grid Cabin in Magical Rainforest
Accommodation: 3 bedrooms; 1 bathroom
# of Guests: *Maximum of 6 guests
Minimum 2-night stay: Ask us about our weekly rentals in Belize; and monthly rentals in Belize!
Location: Better in Belize EcoVillage, "In a Tropical Rainforest on Vibrant Vaca Lake"
Website: www.BetterinBelize.com
Special Summer Rate: US$99/night/maximum of 4 guests.
*Surcharge for Additional Guests: US$25/night/person up to maximum of 6 guests.
Note: accommodation prices subject to change during high season and holidays.