Size up the Advantages of Buying Property in our Belize EcoVillage!

Revealed!! Get wise to the benefits of buying property at our Belize eco-village versus purchasing raw land somewhere else........
No monthly electricity or utility bills. At Better in Belize, we are completely off-grid – so there are no connected utilities as you would find on the grid (e.g. electric companies). Water is by rainwater catchment (very common throughout Belize); no sewers – individual septic systems are in use; electricity is through solar power. Lots of benefits, not the least of which is no monthly electricity or utility bills.
Not being tied to the grid has its advantages. If anything were to happen to the grid, we're clear sailing at Better in Belize. We don't ascribe to a "doomsday" mentality at all, but you never know in this wonky world of ours!
Keep connected! We have high speed/WiFi Internet services at Better in Belize, not always easy to set up if you are buying raw land somewhere and building.
Access to solar experts. With a raw land purchase, you may have to set up your own solar unless the land would be located close enough to town utilities to connect accordingly. Our solar experts are tried and true and know the lay of our land (and solar exposure!) well.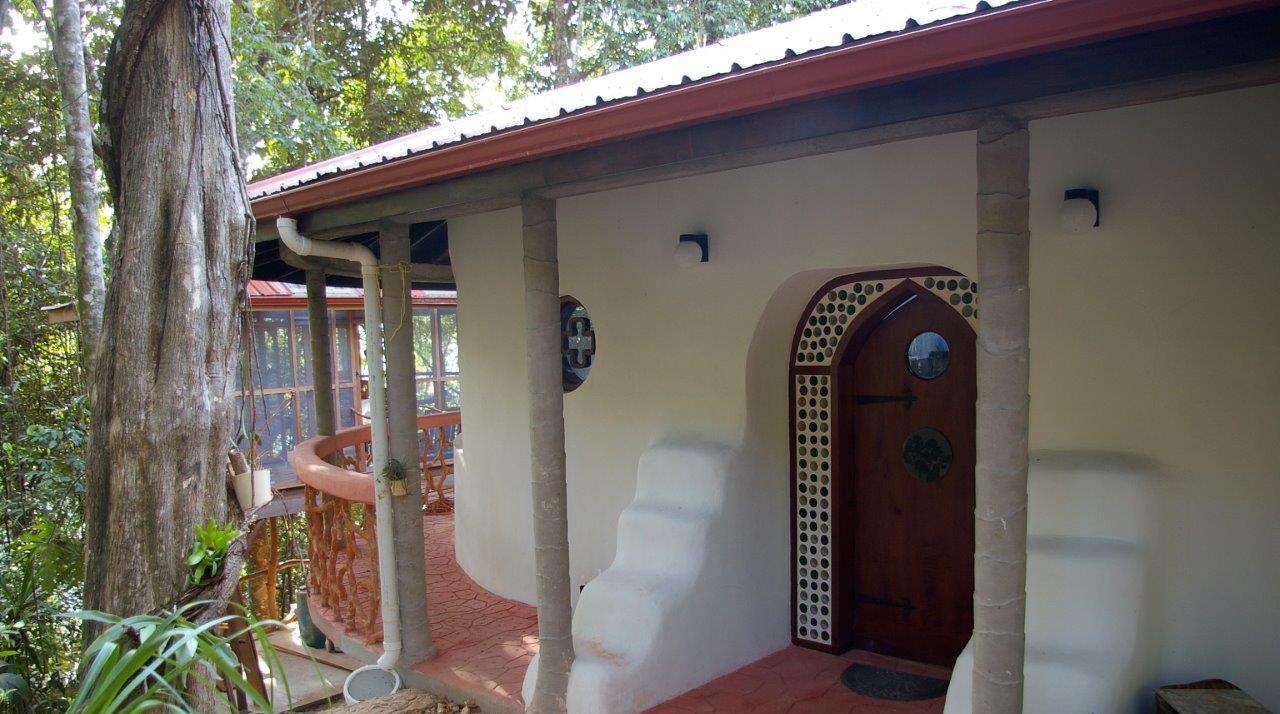 Living in a community offers various advantages. You're not as isolated from neighbors; have a sense of community and security; social interaction on site if you want it; shared community events and potlucks, etc.
Potential rental revenue. Better in Belize EcoVillage offers the potential for vacation rental revenue. Our dramatic terrain in the foothills of the Maya Mountains showcases a stunning backdrop for visitors.
Cool tours and attractions on site and nearby. The jungle pontoon waterfalls tours in our backyard is one of the best tours offered in all of Belize – great TripAdvisor reviews! Other cool tours and attractions within striking distance of our gates include jungle horseback riding, Mayan cave tours, and an international sculpture park. A whole network of underground caves and 4 waterfalls dot the 5-mile lake that straddles Better in Belize – an incredibly vibrant area for nature enthusiasts, hikers, birders, spelunkers, amateur archeologists.... not to mention it is an astronomer's dream destination with some of the best star-gazing in the world.
Access to local builders. The builders at Better in Belize know the lay of the land, are locally based, and are well-versed in building issues including procuring building permits, etc.
On-site property management. There are on-site property management options – not always easy to arrange/nail down for stand-alone properties.
Better in Belize EcoVillage
In The Beginning: 128 Lots Available for Sale
Today: Only 16 lots remaining for sale!

Buy now! Build later!
You can reserve a lot with a US$500 refundable deposit.
We offer a simple and transparent reservation and purchasing process.
Join our owners from around the world and discover why it's Better in Belize!

Get in touch!
Toll-free from North America: 1-877-836-2756
From Anywhere Else on the Planet: 519-742-2564
Email us to take the first step.
Go Cuckoo in Belize this October!
If the sound of a Black-billed Cuckoo makes you go cuckoo, take wing to Belize this October! The Belize Tourism Industry Association, in partnership with the Belize Audubon Society and the Belize Hotel Association, is hosting the 1st Annual Belize Birding Festival on October 27, 2018 in the City of Belmopan. The Birding Festival aims to attract local and international birders to appreciate and learn about the plethora of resident and migratory birds of Belize. Find out more.
Book your getaway to our Belize eco-village in October and see firsthand how "birds of a feather flock together". Discover off-grid living in Belize at its best! Our owners come from California, Colorado, Connecticut, Florida, Indiana, Michigan, Minnesota, New York, Pennsylvania, Texas, Utah; Canada - British Columbia, Alberta, Saskatchewan, Ontario, Quebec; Europe; and Australia! Spread your wings and let us help you plan your trip to Belize. If you would like a customized quote for a group email us!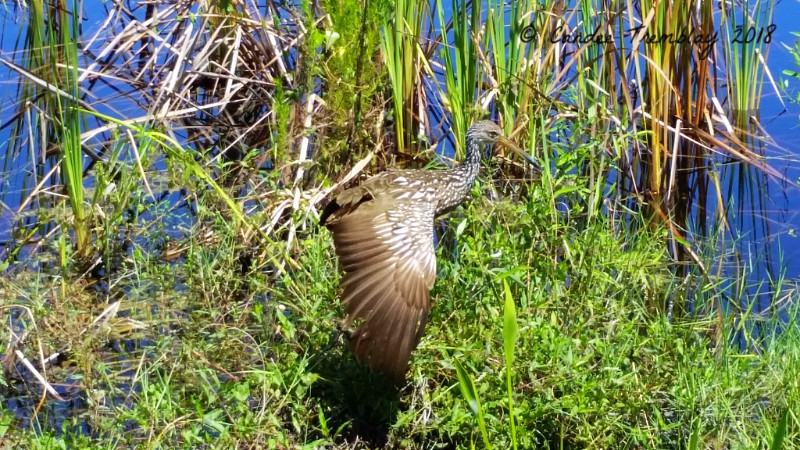 This limpkin is taking time out for a wing stretch between snacking on apple snails, its very favourite food. While nondescript in markings, the limpkin is an interesting bird, so named for the slight lameness and limp in its gait. Its screeching and unsettling cry has been co-opted by Hollywood producers to replicate jungle sounds in movies from Tarzan to Jurassic Park.
Did you know that there are over 590 recorded species of birds in Belize? September is a great time to go birdwatching in Belize.
Book a visit to our Belize eco-village
this September and cash in on hugely discounted rental rates at The Toucan House Eco-Lodge or Tree Tops Guest House. Get in touch with us to book your Belize vacation rental this September.
Adventurers Rejoice!
You can own an affordable Belize lot in a magical eco-village!
A 1/3-acre lot in Belize for sale is nothing new....but buying a 1/3-acre lot in an eco-community in Belize is the wave of the future. Cut your cost of living and slash utility and electric bills from your budget forever!

The central location of this Better in Belize lot along Sunrise Circle and super location close to the Community Garden will ensure easy access to garden share and community get-togethers. Another great feature of this affordable lot in Belize is that it backs onto green space and is located beside a 0.97-acre green space.

Do long hikes along sun-dappled jungle trails and quiet nights listening to the sounds of the rainforest sound like the ideal environment for you? Then, please don't miss this rare opportunity to buy an affordable lot in Belize.

You need to see this Belize lot for sale to feel its magical pull for yourself. We offer affordable on-site accommodation in our Belize vacation rental properties. Make a call today to find out more about buying a lot in our Belize eco-community. Call Candee, toll-free from North America: 1-877-836-2756.

Lot Specs: Lot #35; List Price: US$26,000; 0.31-acre lot (approximately 198.28ft x 199.3ft).

Find out more!
Reserve this Belize lot with a US$500 refundable deposit!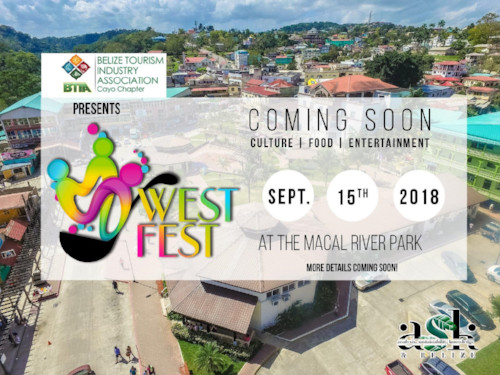 Visit our Facebook Page for further information and Insider Tips about Cayo.
Hip Hip Hooray!!! Jorge's back!
After a hiatus of 1 1/2 years, Senor Jorge, has returned to take on the mantle of our Resident Manager and Guest Host. Jorge's wife, Deisy, is our resident cook, preparing fresh and delicious home-cooked meals for our visitors and guests. Jorge is well-versed in local legends and lore; medicinal plants; Belize birds and butterflies; the exotic wildlife in our rainforest; solar energy; alternative building techniques (he built the two Hobbit Homes at Better in Belize); and so much more. You will find him engaging, entertaining, and informative.
Jorge is a master builder with over 25 years of industry experience encompassing residential, commercial, and industrial construction projects including but not limited to Caye Chapel Golf Resort, the Mollejon Dam, Mystic River Jungle Resort, Benque Resort & Spa, and Better in Belize EcoVillage, including new building and renovations.

We couldn't be more delighted and excited to have
The Rosales Family rejoin our team.
Welcome back, Deisy and Jorge!